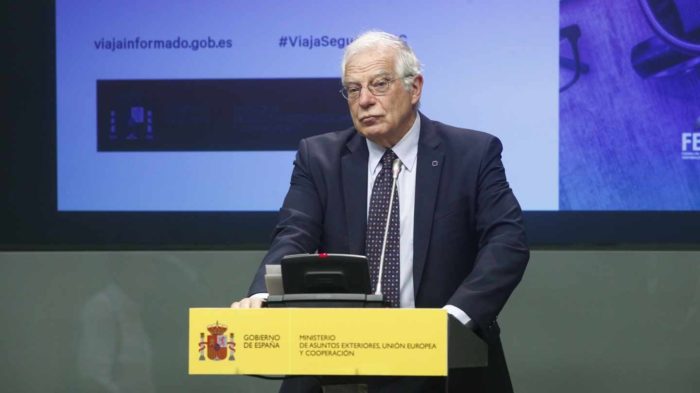 According to Wikipedia, Josep Borrell Fontelles is a Spanish or Catalan politician (depending on which language you are reading in), member of the Spanish Socialist Workers' Party and, since June 2018, Minister of Foreign Affairs, European Union and Cooperation in the Spanish Government.
With a long and colourful career behind him, Borrell looks set to add another top job to his CV, as it was announced this week that he was the European Council's choice for the role of High Representative of the Union for Foreign Affairs and Security Policy in the 2019-2024 European Commission.
The high representative is the head of the European Union's diplomatic corps, the 28 member states' collective representative on the world stage. Initially created in 1999 under the Treaty of Amsterdam, with an enlarged portfolio under the Treaty of Lisbon, Borrell is set to become the fourth person to hold the post, the second from the Iberian Peninsula, following in the footsteps of Spain's Javier Solana (1999-2009), the UK's Catherine Ashton (2009-2014) and the incumbent Federica Mogherini of Italy (2014-).
As Charlemagne notes in The Economist, "Borrell will be the most heavyweight figure to serve as high representative", by implication adding to the prestige of the position. And yet, paradoxically, if the European Union is serious about listening to the popular impetus for change expressed in May's elections, if they want to be taken seriously in global diplomatic circles, and if they are serious about cleaning their image, it is imperative Josep Borrell is not appointed to the role of high representative.
It is imperative we #StopBorrell