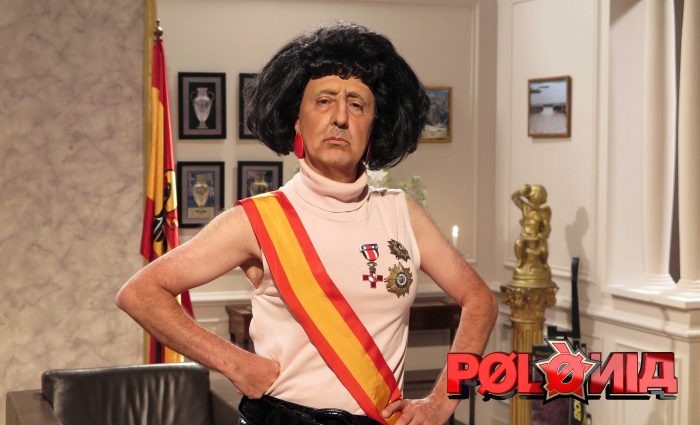 As many of my Twitter followers will be well aware by now, I am a big fan of Catalan broadcaster TV3's satirical sketch show Polònia.
Today's musical gag takes aim at Prime Minister Pedro Sánchez's plans to exhume former fascist dictator General Francisco Franco from his tomb in the Valley of the Fallen, which was built from forced labour following the Spanish Civil War.
Despite the brutal nature of the caudillo, he still attracts many followers in Spain today. The Francisco Franco National Foundation promotes a positive interpretation of the man who ordered the indiscriminate killings of tens of thousands of his political opponents and oppressed anything which did not fit his vision of Spanish culture – and, in what is perhaps a sign of how Spain doesn't seem to be quite sure of how to come to terms with it's dark past, donations to the Foundation still attract tax benefits.
Given this, it is hardly a surprise (although perhaps it should be) that the plans to exhume Franco from his shrine have met with opposition. Indeed, during the vote in Congress, Sánchez's Socialists, the left-wing Podemos ("We Can") and many regional parties only just cobbled together a majority of votes (176 votes are required for a majority in the Congress of Deputies, and 176 MPs voted in favour of the proposal). The right-wing Partido Popular ("Popular Party") and Ciudadanos ("Citizens") didn't quite go as far as voting against (only two MPs voted to keep Franco where he is), but in a sign that they would rather not disturb the Generalísimo's remains, they did abstain.
As always, it was up to Polònia, then, to inject some humour into this controversial topic, taking inspiration from Queen's I Want To Break Free. With the help of Sànchez, Pablo Casado (Partido Popular leader), Albert Rivera (Ciudadanos leader) and a couple of gravediggers, Franco – in full drag – sings from his lavishly decorated tomb: "I don't want to leave!"