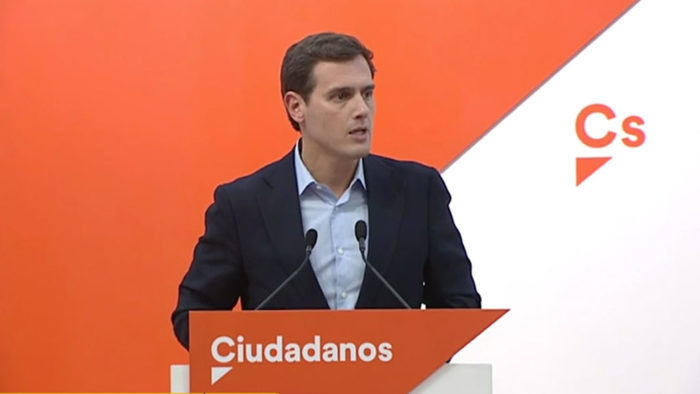 The is a translation of an article from Catalan newspaper El Nacional entitled "Macron deixa en ridícul Rivera (en el seu pitjor moment)". El Nacional publishes some of their own articles in English here.
The French President, Emmanuel Macron, has left the leader of Ciudadanos, Albert Rivera, looking a fool after he had assured that the Élysée had congratulated them for their post-electoral pacts. The presidency came out to deny it publicly, in what is Rivera's worst moment in politics.
The Élysée Palace denied that Macron had given support "either in public or in private" to Ciudadanos' pacts in Spain, according to French presidential sources quoted by Efe.
"It is incorrect information. The President has not spoken those words either in private or in public", the Élysée source signalled.
Rivera assured this morning during a visit to Brussels, however, that "Macron and the Élysée have given support to our pacts and have congratulated us, even for Andalusia", where the Partido Popular and Ciudadanos have entered a pact with the far-right party Vox. Statements which immediately reached the ears of the French residency, now in poor relations with Rivera.