El Cant dels Ocells is a traditional Catalan Christmas song, telling of nature's joy of the birth of Jesus, and in normal circumstances I would offer one of the many, many beautiful versions of this song here to celebrate the start of the last week before Christmas.
But these are not normal circumstances. Because as we all prepare to enjoy Christmas with our families and loved ones, there are 16 Catalan politicians and political activists who cannot.
In tribute to the political prisoners, El Cant dels Ocells was given new lyrics, which are sung every week when hundreds or thousands of supporters make the pilgrimage to Lledoners prison, where seven of the politicians are held, to audibly provide solidarity.
I had the honour of being part of one such demonstration of solidarity during my visit to Catalonia in September. Whilst my live video of the song appears to have been lost to the online ether, someone else has posted a video from the same day, with many of the flags of my fellow Foreign Friends of Catalonia visible. The video starts with words of thanks from the exiled President of Catalonia, Carles Puigdemont, before the crowd starts singing right next to the prison.
The plight of the political prisoners, still being kept in prison without trial for, in some cases, over a year, has been denounced by the likes of Amnesty International and the UN Human Rights Office have criticised the Spanish Government's response to the self-determination referendum in October 2017 and called on the Spanish Government not to pursue the charges of rebellion.
Whilst the political prisoners would like to take the case to the European Court of Human Rights, their efforts are being blocked by Spain's Constitutional Court, which has led to four of the prisoners going on hunger strike. They may well still be on hunger strike when we are sitting down to enjoy our turkey and trimmings on Christmas Day, as, even with two of them now residing in the hospital wing of the prison as a result of their hunger strike, they have shown no intention to end it.
So as we make our final preparations to be with our loved ones, let us take a moment to remember that in the European Union, in the 21st century, there are nine political prisoners who cannot share in that joy. Let us remind them, and each other, that they are not alone, that we are always by their side, and that we want them out of prison and home with their families as soon as possible.
Llibertat Presos Polítics!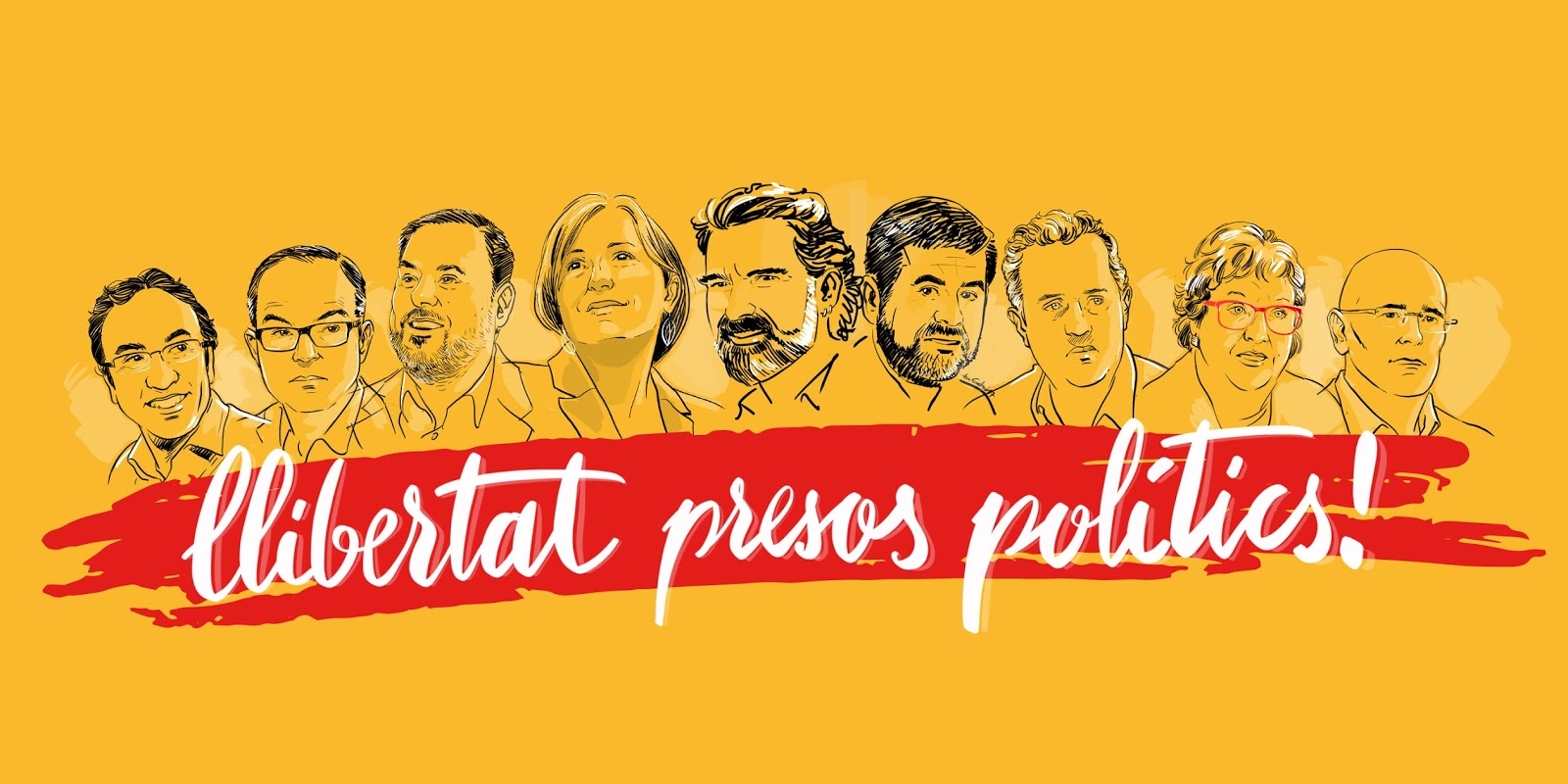 The lyrics roughly translate* as follows: