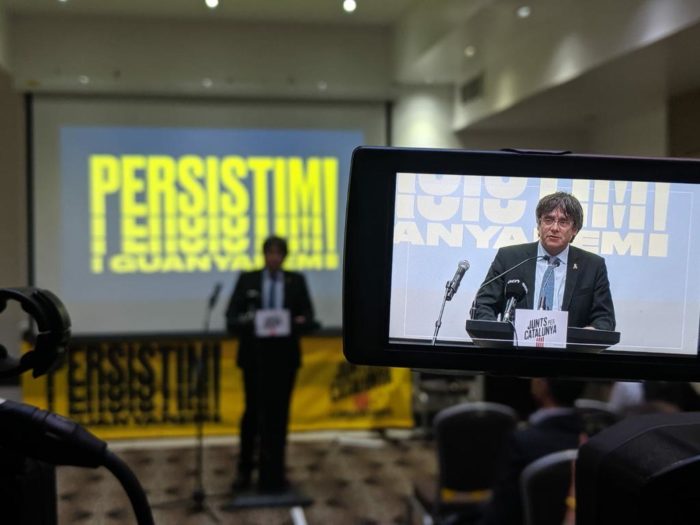 Arriving to a standing ovation and cries of "independence", President Carles Puigdemont and ministers Toni Comín and Clara Ponsatí brought their whistle-stop tour of European cities to The Wesley Hotel near London's Euston Station, promising to be the voices of Catalonia's political prisoners and exiles in the European Parliament.
Introducing them, Anna Forn, daughter of one of those political prisoners, said that the Spanish judiciary's decision to detain the Catalan politicians, yet to be convicted of any crime, for up to a year-and-a-half (and counting) was "a shame for the European Union". "But," she added, "we have three free voices who have challenged the Spanish state from the first moment in exile."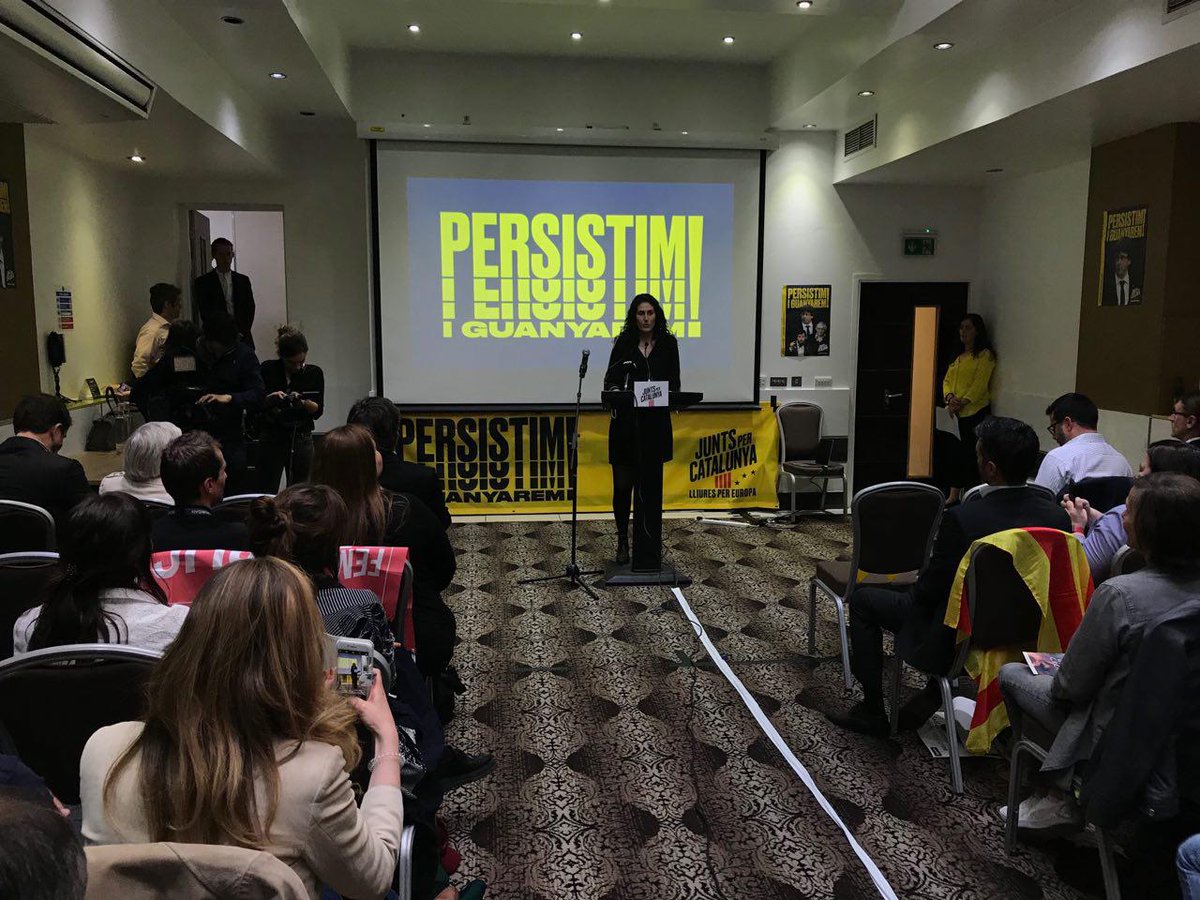 Forn referred to Puigdemont, Comín and Ponsatí, who head the list for Junts per Catalunya – Lliures per Europa ("Together for Catalonia – Free for Europe") in Spain, a country they have not been able to return to since they left for exile in October 2017. Forn's father, Quim, is the Junts per Catalunya candidate for mayor of Barcelona, an election taking place on the same day as the European Elections in Spain and Catalonia. If elected (and polling suggests he will win a seat in the town hall, but will not come close to the mayoralty), he will not be able to take up his seat or his role, in the same way other political prisoners were prevented from taking their seats in the Catalan Parliament following the election in 2017. He is, however, still allowed to campaign from the videoconference room at Soto de Real prison in Madrid. Like many of the political prisoners, he has appeared via live feed at numerous campaign events in Catalonia's capital city, and given media interviews, all timed around the tight prison and judicial schedule.
Forn, the younger, said she was in London to give her father the voice he wanted to have, to be the spokesperson for the situation they found themselves in. For her, she said, it was with pride she introduced Puigdemont, Comín and Ponsatí, members of the government "who made the 1st October referendum possible." She was not the only one.