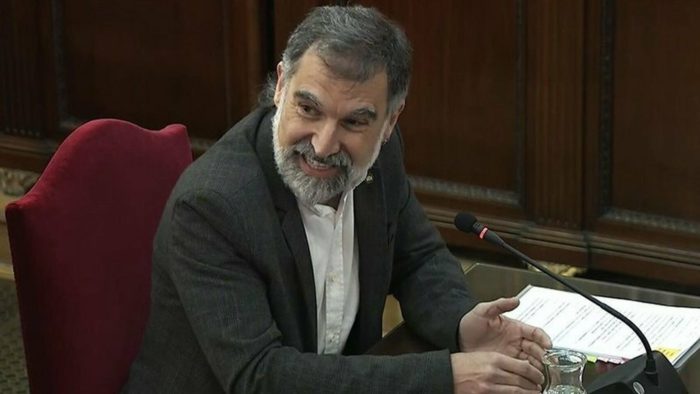 On Thursday, Jordi Cuixart, the President of Omnium Cultural, wrote a letter to all members of the Catalan association which was published on their website under the headline "Carta des de la presó: 'Que la impotència de la sentència es converteixi en esperança'". This is a translation of the full letter into English.
Dear all,
Once again I am writing to you from Catalonia. Just a few hours have been enough to feel the solidarity of all of you. Infinite thanks.
The movement of the political prisoners closer to home is nothing more than a reflex of the democratic regression of the state. They want us to be discouraged and surrendered, and so the sentences will be hard and will hurt us. But believe me, there is only one way and it is to do it together.
Remember that no social conquest has ever been gifted. If we do not punish ourselves, if we do not give up sharing everything, if we know how to be united and act in a generous and empathetic manner, we will leave. But we must do it with coherence and determination, with culture as the principle element of social cohesion and limitless democracy.